In recent months I have discovered a number of Facebook sites which show pictures of the radio rooms of various merchant marine ships. Eddystone supplied a number of Marine Radio Communications companies, throughout Europe with Eddystone receivers. Usually they were badged under the name of the company (MIMCO, Debeg, Hagenuk etc) who supplied and had responsibility for the radio equipment, and the provision of the ship's radio officers. The role of Radio officer was phased out in the 1990's with the introduction of the Global Maritime Distress and Safety System which was a maritime communications system used for: emergency and distress messages. vessel-to-vessel routine communications. vessel-to-shore routine communications, Radio Officers often retrained as Technical or Engineering Officers and stayed in the Merchant Marine or took land based jobs.
I like to see if I can recognise sets of Eddystone origin in some of the FB pictures. EC958s and S830 seem to be the most popular main receiver with S1002 taking the role of the reserve receiver. There is also a Eddystone Radio Owner's FB page which whilst nothing to do with the Eddystone User Group does throw up some interesting sets that are still in use by their current owners. The links to FB pages are shown below.
A friend of Gerry O'Hara VE7GUH sent him the photo below of an S880/2 together with a Marconi Atalanta, mounted in an unusual shallow-angled console aboard the 'Tonga', a bulk carrier vessel operated by Wilh. Wilhelmsen in Norway, in the late 1960's. Gerry thought having S880/2 on a ship was unusual? This was found on the Marine Radio Group site (see below)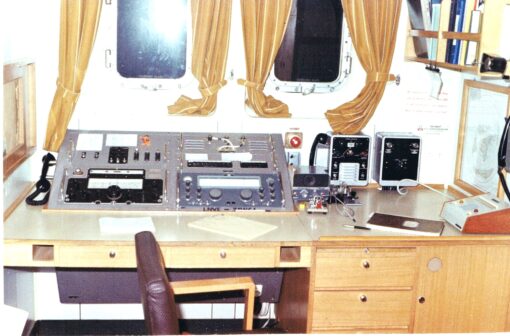 I found the following picture of a very young operator in charge of the radio room of a supertanker with the callsign A8VD with what are clearly two S830 sets on the FB page of the The Marconi International Marine Communications Company (URL below)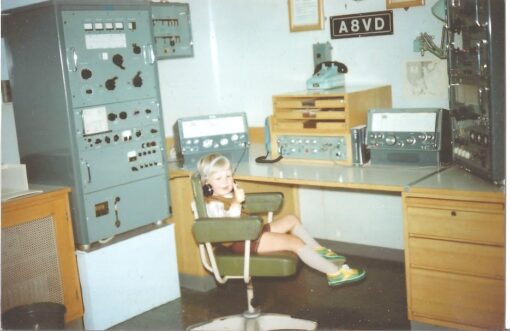 The picture below shows Norwegian Ship MV Kingsville with Radio Officer Per Mikalsen operating another S830 which was published on the Maritime Radio Group FB page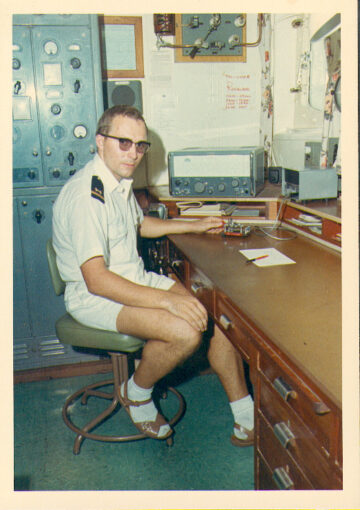 This picture shows Radio room on the Pride of Bruges with a Main Receiver Marconi Marine Pacific X (Rebadged Eddystone EC1837- and I think a S1002 reserve receiver to its left).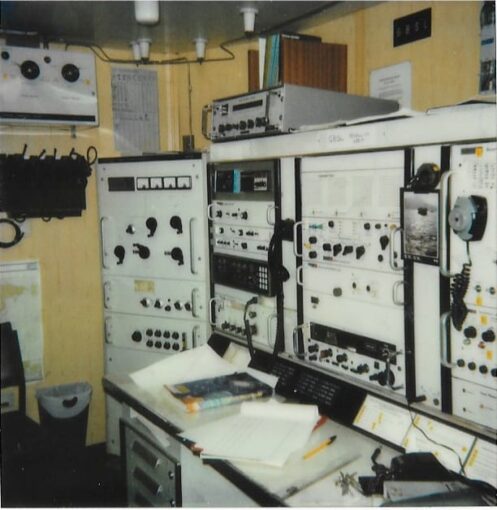 Have a look at these Facebook pages;
The Marconi International Marine Communications Company https://www.facebook.com/groups/62027358433
Marine Radio Group https://www.facebook.com/groups/148087645522509
Eddystone Radio Owners https://www.facebook.com/groups/151222598354706
Radio Officers https://www.facebook.com/groups/sparkslist
Eddystone AW-2 User and Radio Constructor Group https://www.facebook.com/groups/702709910330466
Enjoy the hunt for "Eddystones"
Chris G0EYO
EUG Admin