Searching for Eddystone Items on eBay
Many of us like to take a regular look on eBay to see what Eddystone products are up for sale, either via the link on the EUG website or from our own internet browser. It's best to search in eBay's All Categories, to make sure all Eddystone items are found, but this has the disadvantage that many non-radio products come up in the search. I always get lots of fishing gear, lighthouse-related items (of course Stratton & Co chose to name its products 'Eddystone' after the lighthouse as an indication of strength and reliability), photos of the SR loco '34028', maps, hotel books, and so on. It's surprising how common the Eddystone name is and sometimes difficult to see the items you intended to view amongst all the 'clutter'.
Ebay has a clever Find feature which allows words to be excluded, as well as included, in searches. To exclude a word you simply add a '–' symbol in front of the word, and many excluded words can be listed in the same search, with a space between the excluded words. Here's the Find line I now use for my Eddystone searches:
eddystone -float -floats -light -lighthouse -lighthouses -fishing -eel -eels -map -trace -tip
-butt -booms -34028 -engine -ferry -rocks -henry -hotels
Just type this line into the Find box in eBay and press the Search button. This should filter out all the unwanted items on eBay.co.uk, but some strange items can still come up from international sellers, which you can either live with, or try adding extra words to exclude. Also if you're searching from say eBay.com, you may have to modify the exclude words to give a 'clean' search.
On a typical day this reduces the result of a search from about 125 items to 30, all of which are Eddystone radio related.
Don't panic: you don't have to type this long line every time you want to carry out the search. When you're happy that it's working correctly, either save it in eBay's Favourite Searches, or in the Favourites in your internet browser.
Some  Prices for Eddystone Radios from E bay
EC10's have been popular sellers on E bay in recent weeks. This rare EC10 Seaguide (top) went for £157 and the EC10 reached £63 (modern knobs?)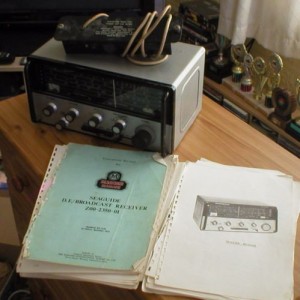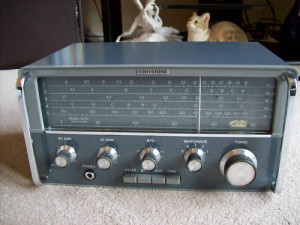 These  EC10 Mark II's (below) got £104 (top) and £87 (bottom)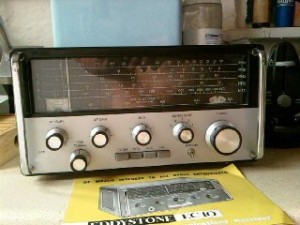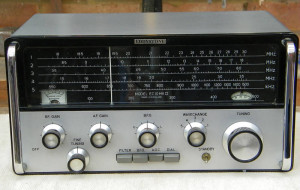 ******
This Noise Measuring Receiver 40A with lid (not sure about accessories) went for £111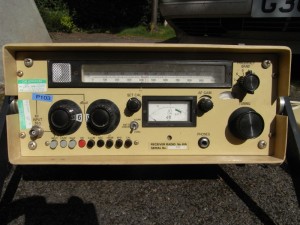 ****
Eddystone 888A's always go for good  money and but there was a bargain to be had here. The one on  the top only went for £124, whereas the one below made £250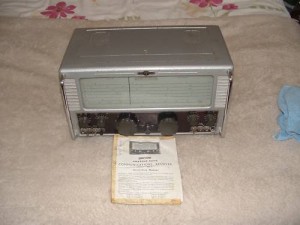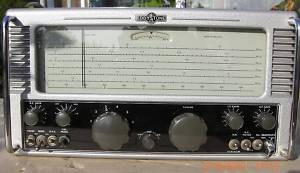 *****
S830's are always popular and this 830/7 went for £255.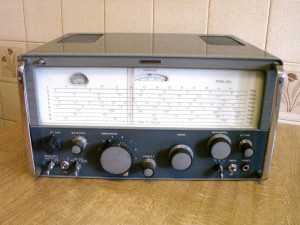 ****
Collectors like the S750 and this one went for only £63 so someone got a bargain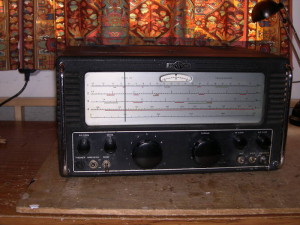 ****
Battery containers for the EC10/EB35 sets dont come up for auction very often and these two appeared within a few weeks of each other. The one on the top went for £20 and the one on the bottom for £23.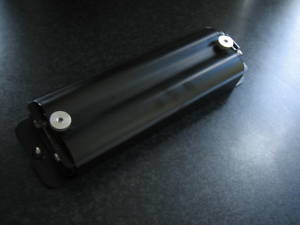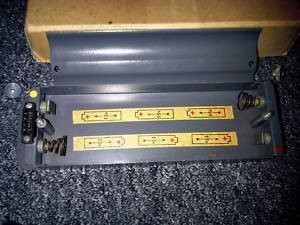 *****
This S640 went for £168 but it did include the S meter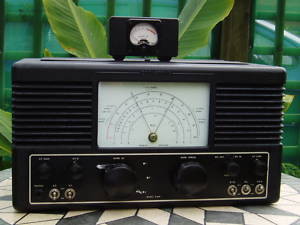 ****
This S659/670 sold for  only £15 (no case?)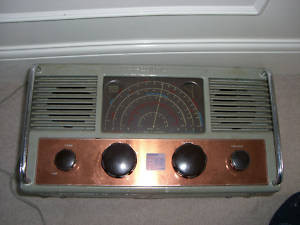 *****
This S940 only got £112 at auction, someone got a bargain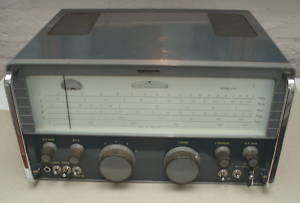 ******
This box of coils went for  £75. good price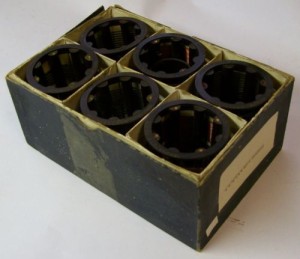 *****
We don't get pre-war Eddystone equipment coming up for sale very often but this month has seen two items go for very good prices. the All World Two on the top was sold in Australia for £301 and the Ultra Short Wave Receiver (30-60MHz) from an Eddystone Short Wave Magazine of 1935 went for £261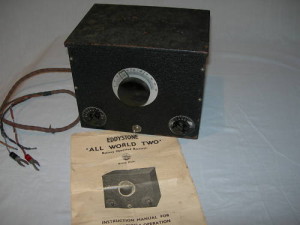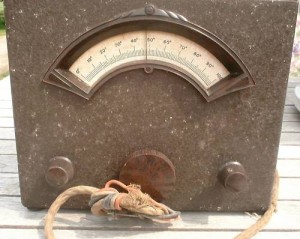 *****
Edometer are always popular and the complete kit went for a very good £320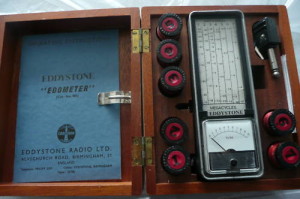 *****
S meters and loudspeakers always get good prices on e bay. The S meter went for the £79 and the Loudspeaker S811 went for £67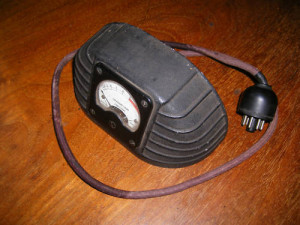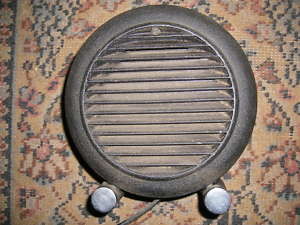 *****
*****
Eddystone Dials have been popular sellers recently and this 898 example went for £86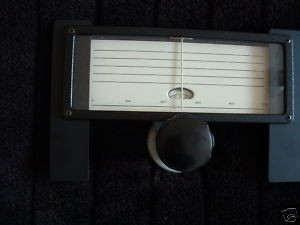 *****
Even this battered 750 made £172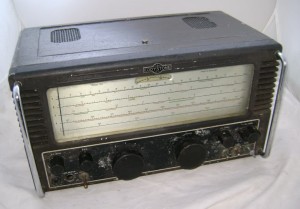 *****
Eddystone's are popular all over the world and this EA12 sold for £527 in Australia on E bay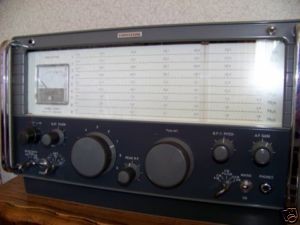 ****
This nice looking 670 went for £89 which I think is cheap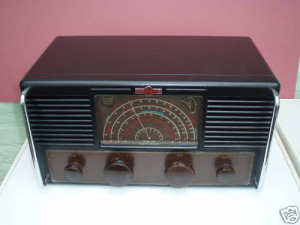 *****
The Mimco 2232B (670C) fetched a reasonable £144
****
S870A are popular receivers and this nice one sold for a fair £60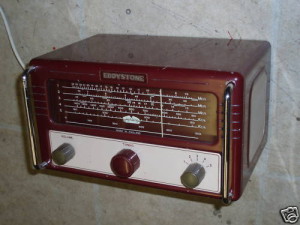 *****
This 990R went for 180 which is I think is low for such a good receiver but then the last one sold only got £105 (see below)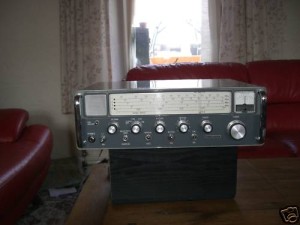 ******
This 940 with plinth only fetched £91, e bay does strange things sometimes so someone got a real bargain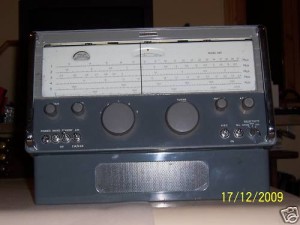 *****
This clean looking Mimco 2232B (670c) fetched a very decent £144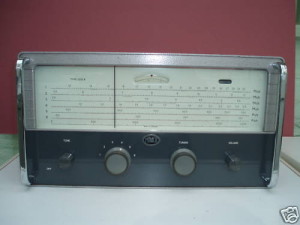 *****
This 888A was hard fought over before being knocked down for £306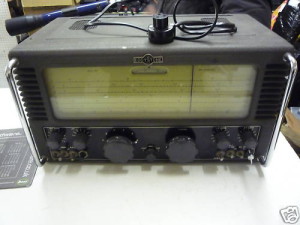 *****
This 990R fetched £105 which is bargain considering what they have been sold for on E bay over the past few years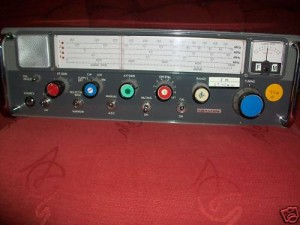 ****
Nice EC10 Mk2 continued the current trend of good prices for this model at £185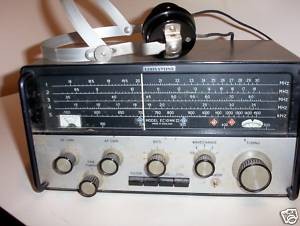 ****
This EB35 also went for a good price at £108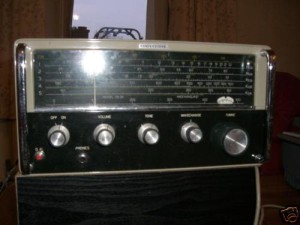 ****
S meters come up quite regularly and are much sought after, this example went for £88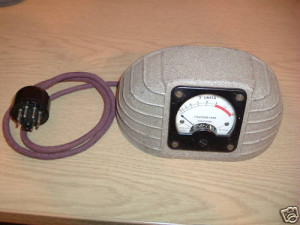 ****
This EC10 went for £92, not too bad compared to recent prices they have sold for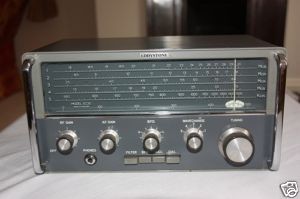 *****
You dont see Eddystone 1000 MF/HF receivers very often on E bay but this one went for £175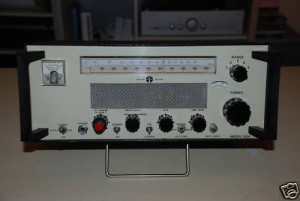 *****
Unfortunately some people fail to describe their sets very well on E bay and this one was sold as "ships radio" in the title. It is a 659/670 model in a wooden carrying box. It sold for only £36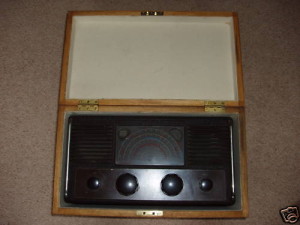 ****
EC10 Mk2 in good condition sometimes fetch high prices but at £280 this example must be a record.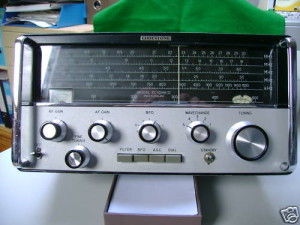 ******
Power Units for EC10s don't come up that often but this one fetched a very decent £48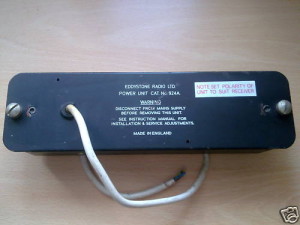 ****
This nice box of coils failed to reach its reserve when it got to £29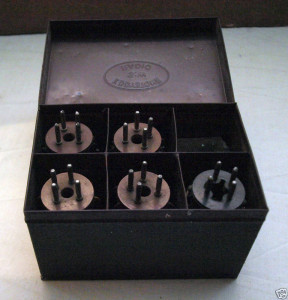 ******
Always popular when they come up for auction, this 888A went for a very reasonable £117. The one that went the previous month made £195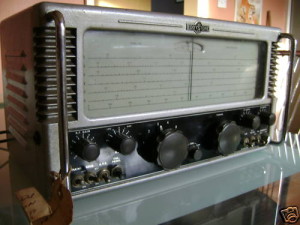 *****
This 990R/2 fetched a reasonable £165 recently. One went for £375 last year.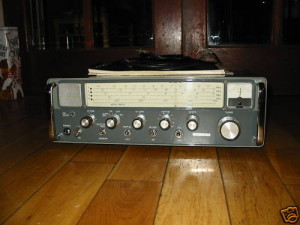 ******
This EA12 fetched a very good price recently £379. The seller had asked EUG for advice on selling and we implored him to find the mains lead for it which he eventually did. Must have helped with the auction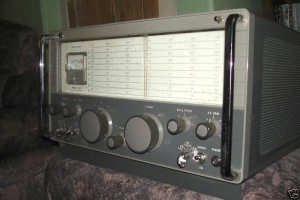 *****
This 940 went for £160 which I think would have been higher if the seller had not been located in Northern Ireland so putting off those who like to travel to collect their receivers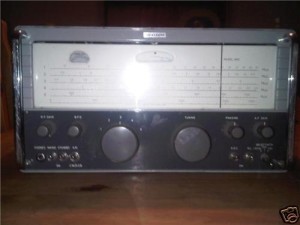 ******
This EPR17 pan-adaptor display unit went for £52. Don't often see these at auction so I reckon this was a real bargain

*****
This EC958 went for a very creditable £515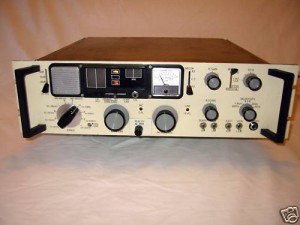 *****
This 990S went for a reasonable £140

****
This 850/4 VLF/LF set complete with speaker sold for a very reasonable £195, bit specialised for general use but still only 200 ever made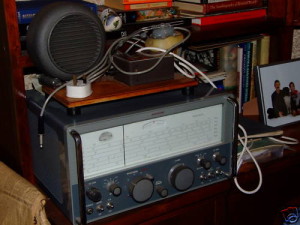 ******
This 1964 channelised HF receiver went for £128 recently, not too many of them come on the market but being channelised wouldn't appeal to everyone

******
This 40A Noise Measuring Receiver fetched a very reasonable £186 although it was missing its calibrated antenna.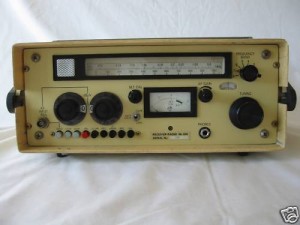 ******
This rare S890 specially made for the BBC for monitoring Band 1 or Band 2 broadcasts was sold through this website for £180 recently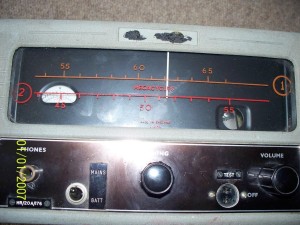 ******
*****
This 840C looked in nice condition and fetched a modest £113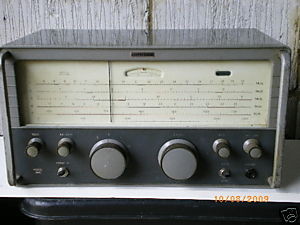 ******
This 1990R/1 fetched a modest price compared to what they were sold for in the early 1980s. Only £132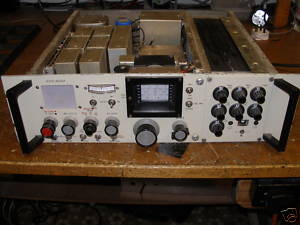 ******
A couple of 870A receivers were sold for £50 and £30. They looked like nice sets so it is possible to get a bargain on E bay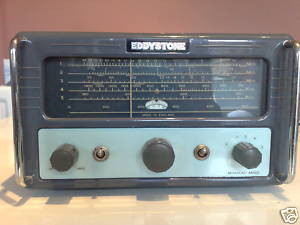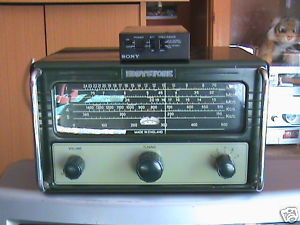 *****
*****
This 1002 only got £24 on E bay today (22/2/09) because the seller had advertised as ex HMS Intrepid receiver in the Collectibles/Militaria/Falklands War section. No mention of Eddystone nor a placing in the radio equipment, collectables or consumer sections. As a consequence the Eddystone watchers would have failed to see it so someone got a real bargain, only needs a clean up and some knob inserts to make it look good. Bet the buyer thinks it is Christmas again!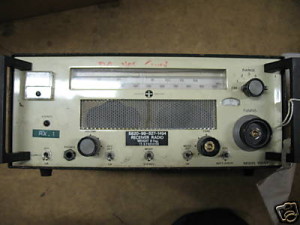 This EB35 also in very nice condition got a massive £185 when the auction closed. Been a good week for Eddystone sets on the E Bay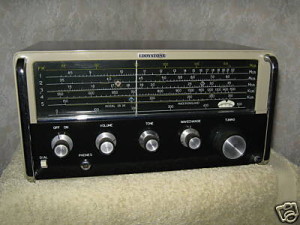 *******
These radios don't come up for sale very often and for most of the auction this was at under £30, however in the end it went for £272. Its a real monster and weighs 66kgs. The seller was in Cornwall and so was the buyer. I would love to have one of these but were on earth would you put it. Well done the buyer I still think you have a bargain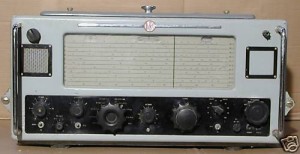 *****
*****
A particularly nice, clean and fully working 940 sold for £230 this week on E bay. It was well described with lots of photographs. (20/7/08)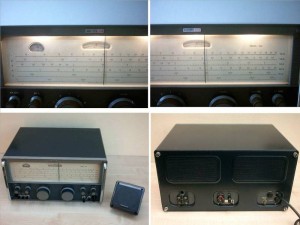 ******